Unimold, your mold toolmaker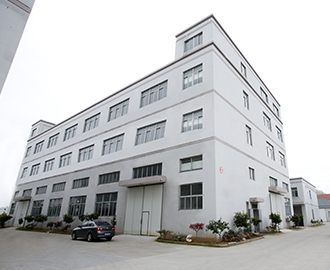 Unimold is part of the French FPM Group, specialising in the manufacture of molds and injected plastic parts.
For over ten years, we have been accompanying our customers in their mold manufacturing projects as a plastic injection mold toolmaker. In 2017, the team was composed of 60 plastic injection tooling experts.
Unimold possesses its own factory south of Shanghai in Zhejiang Province, China. In the interests of optimal quality and responsiveness, we have a design office, machine workshop and a testing and control centre. We also possess a wholly owned second factory in France, providing an after-sales service (ASS) in Europe.
We can internally guarantee every step of the production process of plastic injection molds without any intermediaries.
Why choose Unimold
as the toolmaker for your mold?
Excellence in customer experience is our main goal.
As a plastic injection mold maker, we guarantee the highest quality toolings, designed and controlled for maximum service life and productivity. All of our component suppliers of steel, hot runner and so forth, are selected and audited by us.
We work hand in hand with our customers. A unique technical contact is in charge of each project, providing services, advice, responsiveness, and transparency.
We provide complementary bonus services such as plastic injection simulation, jig creation, and dimensional inspection, enabling us to anticipate and adjust the final mold. As an expert in plastics, we can provide various services required during the production launch of the plastic part.
Thanks to our 100% European management team and means of production in China and France, Unimold ensures quality service at competitive rates. 
Our expertise
At Unimold, we have expertise from A to Z in the manufacture of plastic injection molds and state-of-the-art machines at our workshop and test and control centres.
We have the ability to design and manufacture tooling for plastic parts – technical or dimensional, as well as the molds with two plates, three plates, bi-material injection, gas assisted injection… or even overmolding.
We handle projects for the automotive, electronics and consumer goods industries along with many other business sectors.
Through our subsidiary Prototech we also offer the production of customised plastic prototypes.
THEY TRUST US