Manufacturer of plastic injection molds
UNIMOLD, MORE THAN JUST A MOLD
Unimold Asia is an expert designer and manufacturer of molds and tooling for injection plastics. To fulfill the latest trends and expectations  of the plastics industry, we have emerged as a new generation of manufacturer. In addition to producing molds, we provide an array of advanced support services leading up to the serial production launch. Owing to our plastic injection expertise, we have become a specialised partner to injection factories.
Throughout our collaboration, we strive to be transparent, responsive, and highly accurate. These are our motivating values since the company's establishment.
Led by our European management, our two sites in France and China provide you with a unique technical contact dedicated to ensuring an easy and smooth process with an understanding of your requirements, and security when implementing the toolings.
Unimold offers you a number of supplementary services to meet all of your expectations towards obtaining the right mold for your industrial needs.
Our objective: a comprehensive turnkey service from the project launch to industrialization! We optimise and prepare our molds to ensure a smooth and timely start-up.
Why choose UNIMOLD for your tooling requirements?
WHOLLY OWNED FACTORIES IN FRANCE AND CHINA
No intermediaries, we control every step of the plastic injection mold production
CUTTING EDGE EXPERTISE
Advanced experience in plastics, producing plastic injection molds ranging from 100kg to 8T
A UNIQUE TECHNICAL CONTACT
An experienced project manager dedicated to your project from start to finish
ATTENTION TO DETAIL
Strict adherence to specifications and robust control over the production provides optimum tooling quality
CONFIDENTIALITY
Your entire plastic injection mold project is fully managed internally
TRANSPARENCY
Open ongoing dialogue, with the possibility of visiting the factory
0
FACTORIES IN FRANCE AND CHINA
YOUR MOLD PROJECT IN FOUR STEPS

DESIGN
Our design office optimises and finalises your plastic part with you. A 3D mold is then conceived by our designers.

PRODUCING THE MOLD
The mold is manufactured in our Chinese factory, according to your specifications. It will be then tested and controlled internally.

ADJUSTMENTS
Parts are shipped after in-house tests have been carried out and any necessary adjustments have been made. We also make geometric and mechanical adjustments to the tooling.

DELIVERY
Your plastic injection mold will be completely disassembled and verified against a checklist before shipping. It will be delivered with a clear, precise technical file.
OUR ADDED VALUE
As a specialist in plastic injection tooling, Unimold offers + services at every stage of your project, such as plastic injection simulation, the creation of test jigs, and dimensional inspection.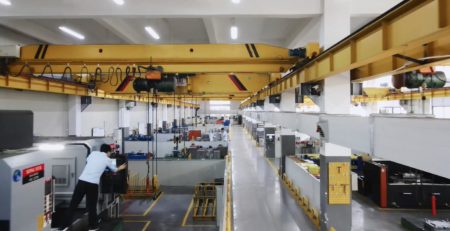 Visit our facilities in France and China online
Workshop in France: Mecasup has a batch of machines to work with plastic injection molds up to 5T. We... read more